Church News and Upcoming Events:
 
Prayer Meeting meets every Wed. evening at 7:00 p.m.    New study for prayer meeting will be in Matthew.  You will be blessed!
---
2023 NWA Camp Meeting, May 30 - June 3
Speakers include Southwestern Union President, Dr. Carlos Craig; Adventist Frontier Missions President, Dr. Conrad Vine; SAU School of Religion, Dr. Jud Lake; Youth Speaker, Jorge Diaz. Musical presentations by Ryan Day, Tim Parton, and Jennifer LaMountain.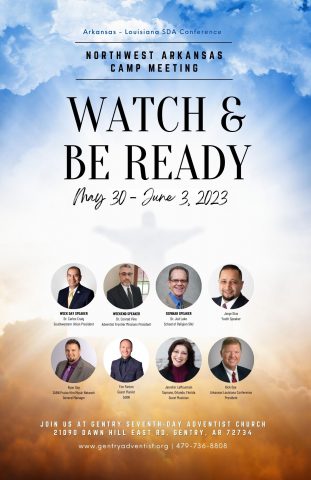 Food Distribution: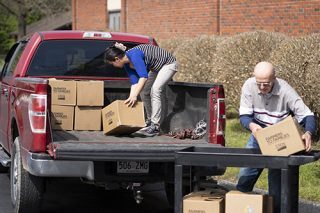 Thursdays at 10:30
In the book , The Desire of Ages, Ellen White once wrote that Christ's "willing hands were ever ready to serve others." On Thursday mornings at around 10:30 you'll find members of our church in our Youth Center manifesting the same type of spirit. 
Anyone who is interested in helping to meet this need may contact Marti Cash or call the church office at (479) 736-8808.
---
Misc. Info
Sabbath School quarterlies are available online HERE.
To keep up to date on more news and events at the Gentry Seventh-day Adventist Church, please check the weekly announcements.