News and Upcoming Events:
​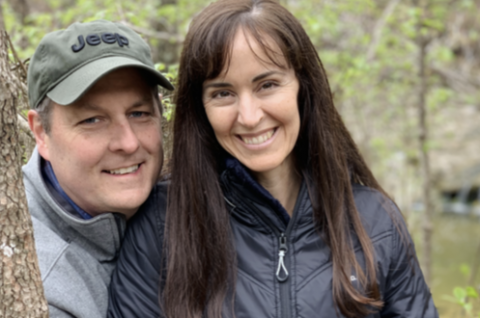 ​
Covid-19 at Home
October 16, 2021 3-5pm
Learn about Newstart principles, hygiene practices, supplements, hydrotherapy with demonstrations, vaccine pros / cons, medication protocols for early home treatment, helping your neighbor, and trust in God.  Presented by Drs. Chuck and Omie Mills.
Even More Photos from Campmeeting
June 1-5, 2021
Friday and Sabbath were the busiest days at campmeeting with many people coming in for the weekend.  John Bradshaw was the weekend speaker in the adult division.  We are so thankful he was able to come and minister to us.  We were so blessed.  Follow us on Facebook to learn more about next year's campmeeting.  More photos from NWA Family Campmeeting are available on our Facebook page HERE.
 
More Photos from Campmeeting
June 1-5, 2021
NWA Family Campmeeting ran from June 1 through June 5, 2021.  We are so thankful for everyone that helped during campmeeting and made it a blessing for those that attended.  From restocking toilet paper in the bathrooms, to leading out in the children's division, to running the sound board, we had an amazing team. Thank you so much.  More photos from campmeeting are available on our Facebook page HERE.
 
Tuesday Night at Campmeeting
June 1, 2021
NWA Family Campmeeting started on Tuesday night.  This year's theme was "Into His Likeness."  From the children's divisions to the adult meetings, there were activities for every age group.  John Bradshaw, Eric Flickinger, Tim Roosenberg, and Melody Prettyman-Caviness were the speakers for the adult meetings this year.  Photos from Tuesday night are available on our Facebook page HERE. 
 
Food Distribution
Thursdays at 10:30
In the book , The Desire of Ages, Ellen White once wrote that Christ's "willing hands were ever ready to serve others." On Thursday mornings at around 10:30 you'll find members of our church in our Youth Center manifesting the same type of spirit.  The Manna Center in Siloam Springs in currently experiencing a larger demand for food delivery than they can currently handle.  The center has plenty of food but needs willing hands to distribute it. To help fill in some of the gaps, members of our church are delivering boxes of food to designated needy families in our area.  Anyone who is interested in helping to meet this need may contact Marti Cash or call the church office at (479) 736-8808.

Sabbath School quarterlies are available online HERE.
To keep up to date on more news and events at the Gentry Seventh-day Adventist Church, please check the weekly announcements.