News and Upcoming Events: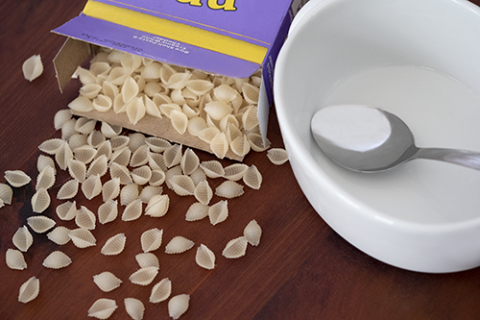 Macaroni and Cheese, Stuffing Mix, and Boxed Potatoes
October 3, 2020
On August 26, 2020, church members brought peanut butter, jelly, and boxed cereal to church to start gathering food to place under our "Harvest Tree." It's not to late to bring these items by the church if you haven't had an opportunity yet. On October 3rd we will be collecting macaroni and cheese, stuffing mix, and boxed potatoes.  There are tables at each church entrance to place the food items.  The donated food will be used to make food boxes to distribute to families in need in our community.  
 
"Hold on a Little Longer"
August 1, 2020
We were blessed to have Elder Rick Dye, President of the Arkansas-Louisiana Conference of Seventh-day Adventists, as our guest speaker for the worship service on Sabbath, August 1st, 2020.  The title of Elder Dye's sermon was "Hold on a Little Longer."  All of our sermons given during the 11 a.m. worship service on Sabbaths are archived and available to view on our Facebook page.  Elder Dye's sermon "Hold on a Little Longer," is also available to view HERE.
​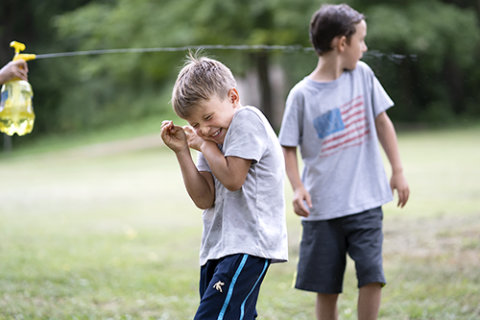 Vacation Bible School
July 26 - July 30, 2020
From snacks at the "Milk and Honey Cafe," to songs and stories in the pavilion, to games out on the freshly mowed lawn, Cole Hagele and his team of volunteers provided an amazing outdoor VBS program that brought smiles, laughter, and loads of fun to the kids from our church and community who attended.  The children were divided into five groups and they made their way between five different stations down in the valley behind the church.  A different craft or activity was available at each station.  A photo gallery from Monday evening's meeting is available on our Facebook page HERE.  A video from VBS is available HERE.
​
Day Camp
June 22 - July 9 , 2020
You could hear the faint tune of the song "I've got the joy, joy, joy, joy..." coming from two of our Day Camp campers as they stripped paint from a fence that lines the drive-way at the Total Life Community Center during one of our Community Service days.  Thank you to everyone who has supported our day camp program to enable the young people in our church and community to learn more about Jesus.  A peek inside a Tuesday and a Wednesday during this year's day camp is available on our Facebook page HERE.
 
Sabbath School quarterlies are available online HERE.
To keep up to date on more news and events at the Gentry Seventh-day Adventist Church, please check the weekly announcements.