News and Upcoming Events:
Food Distribution
Thursdays at 10:30
In the book , The Desire of Ages, Ellen White once wrote that Christ's "willing hands were ever ready to serve others." On Thursday mornings at around 10:30 you'll find members of our church in our Youth Center manifesting the same type of spirit.  The Manna Center in Siloam Springs in currently experiencing a larger demand for food delivery than they can currently handle.  The center has plenty of food but needs willing hands to distribute it. To help fill in some of the gaps, members of our church are delivering boxes of food to designated needy families in our area.  Anyone who is interested in helping to meet this need may contact Marti Cash or call the church office at (479) 736-8808.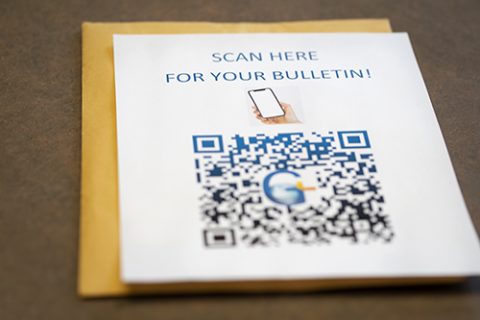 Digital Bulletin
Starting April 24, 2021
Starting on Sabbath, April 24, 2021, members and visitors with a smart phone will be able to receive a copy of the current bulletin digitally.  On Sabbath mornings, our greeters will have a document with a QR code available for those attending to scan.  Once scanned, the bulletin will be immediately available on the smart phone.  Paper bulletins will still be available as well.  Thank you to Rex W. for making this technology available at our church.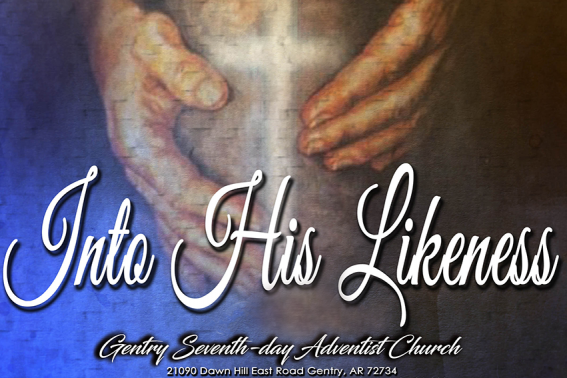 Northwest Arkansas Campmeeting 2021
Coming June 1-5, 2021
"Into His Likeness" will be the theme for our Northwest Arkansas Campmeeting scheduled to take place June 1-5, 2021.  Please keep the campmeeting in your prayers for it is shaping up to be amazing this year.  The scheduled speakers include, John Bradshaw, Eric Flickinger, Tim Roosenberg, and Melody Prettyman-Caviness.  The Kings Heralds (Don Scroggs, Jeff Pearles, Russell Hospedale, and Jared Otto) will be the featured musicians during the meetings.  More information is available HERE.

Sabbath School quarterlies are available online HERE.
To keep up to date on more news and events at the Gentry Seventh-day Adventist Church, please check the weekly announcements.