News and Upcoming Events: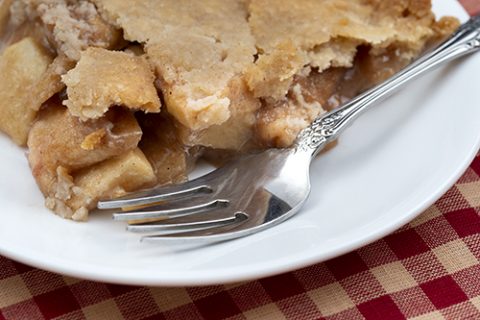 Apple Pie Fundraiser!
Order Through November 19, 2019
Through November 19th, the Gentry Pathfinders will be taking orders for freshly made apple pies. There are three options available: sugar free, crumb topping, and regular crust. The pies are designed to take and bake later for the holidays or other special occasions. Orders will need to be picked up on Sunday, November 24th, at 5 p.m.  To order please contact any Gentry Travelers Pathfinder or Stephanie Waggoner.  Thank you for helping to support the Gentry Travelers Pathfinder Club!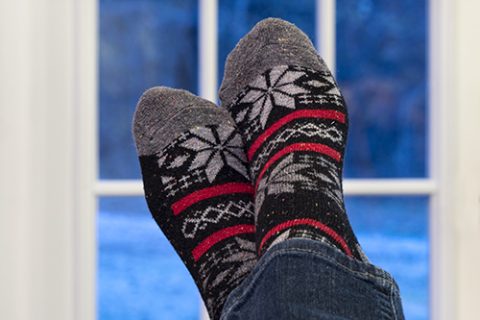 Socks!
Starting November 9, 2019
One of the most requested items at homeless shelters and agencies that serve the underprivileged is new socks.  This year, as the winter season approaches, our Women's Ministries team is collecting socks of all kinds to distribute to those in need.  A box has been placed in the hallway for donations or the socks may be dropped off at the church office.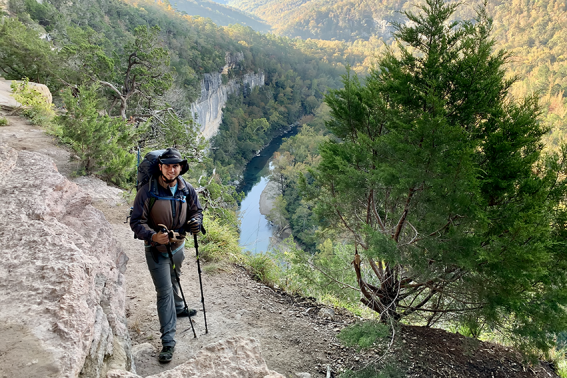 Backpacking at the Buffalo River
October 19, 2019
From a hiking trip to Lincoln Lake to backpacking at the Buffalo River, Men's Ministries has been planning activities for church and community members in our area.  If you have suggestions about what type of men's ministry activities you would like to see in our church, please contact Rex Wren.  A photo gallery from the backpacking trip to the Buffalo River is available HERE.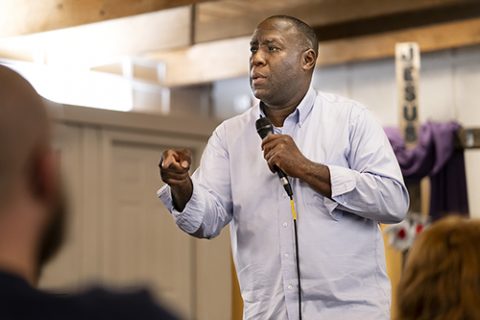 ARK-LA Teen Prayer Conference
October 25 - 27, 2019
The bus probably wouldn't have made it down the last steep incline into Camp Yorktown Bay.  So Ozark Adventist Academy students attending the ARK-LA Teen Prayer Conference at CYB, near Hot Springs, Arkansas, grabbed their suitcases, sleeping bags, pillows, and even guitars and headed down the final hill into the camp.  But if you were to ask the students who attended, not just the ones from across the street, but from schools as far away as New Orleans and Jefferson, Texas, many of them would probably tell you it was a powerful weekend and well worth the time and effort expended to get there.  A photo gallery from the Conference is available HERE.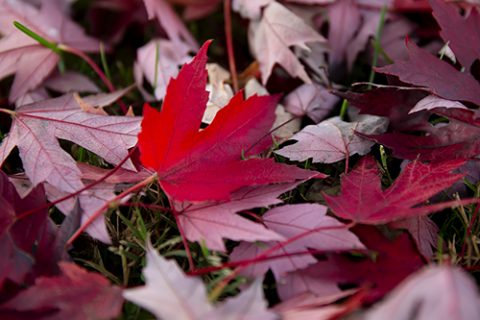 "Harvest Tree"
For November 16, 2019
As the leaves start to turn those brilliant shades of red and winter's breeze hides just around the corner, our hearts often turn toward thoughts of Thanksgiving.  Until November 23rd, we are collecting specific food items each week to help ease the burden of those who struggle to provide for their families.  This week, November 16, we will be collecting canned green beans, canned peas, and canned olives.  Please join us in helping to put smiles and words of thankfulness around someone else's table.  Items will be collected during the children's story and placed under the harvest tree or they may be dropped off at the church office.
 
To keep up to date on more news and events at the Gentry Seventh-day Adventist Church, please check the weekly announcements from our bulletin and follow us on Facebook.