News and Upcoming Events: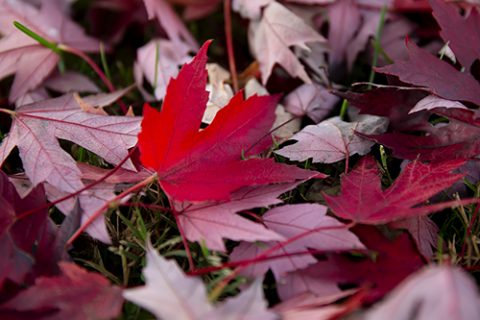 "Harvest Tree"
For October 26, 2019
As the leaves start to turn those brilliant shades of red and winter's breeze hides just around the corner, our hearts often turn toward thoughts of Thanksgiving.  Until November 23rd, we are collecting specific food items each week to help ease the burden of those who struggle to provide for their families.  This week, October 26th, we will be collecting rice, oatmeal and pasta.  Please join us in helping to put smiles and words of thankfulness around someone else's table.  Items will be collected during the children's story and placed under the harvest tree or they may be dropped off at the church office.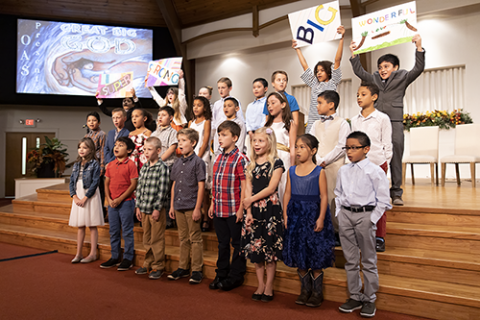 "Great Big God"
October 9, 2019
From the little guy with his hands over his eyes to the older students who spoke from the pulpit, all of the students from Ozark Adventist School did an amazing job in their performance of a "Great Big God" on October 9, 2019.  The program was a reminder what an amazing ministry and blessing we have in Ozark Adventist School.   A photo gallery from the program is available HERE.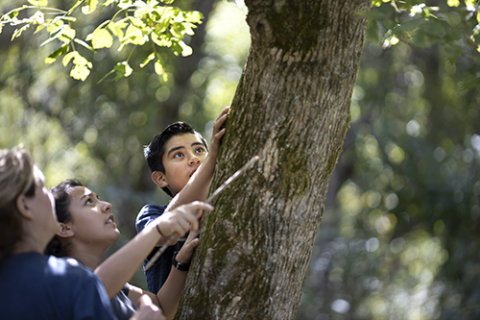 Sabbath with the Pathfinders
September 21, 2019
The Gentry Travelers Pathfinder Club spent Sabbath, September 21st, hiking on the trails at Lake Weddington, racing around looking for all sorts of nature items from something fuzzy to something white, swimming in the lake, building Bible story dioramas, cooking a delicious spaghetti supper on their camp stoves, and just having a blast being together.  A photo gallery from the event is available HERE. It's not too late to join the Travelers this year. The club is open to children and teens ages 10 to 16. For more information or to sign up please contact the church office at 479-736-8808.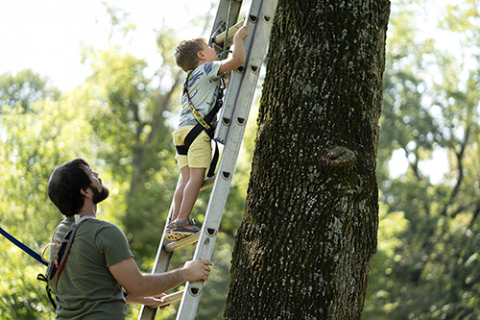 Outdoor Church and More
September 14, 2019

It was a special Sabbath on September 14th.  The Church joined together with Ozark Adventist Academy and there was a whole day of outdoor activities.  Our Sabbath School and Church services were in the pavilion, followed by a haystack lunch.  In the afternoon there was horseback riding, trips down a zip line, and a giant rope swing.  For supper there was a hot dog roast and chili contest.  After vespers there were hayrides, smores and music.  Thank you to our social committee for planning such a special day!  Photos from the event are available HERE.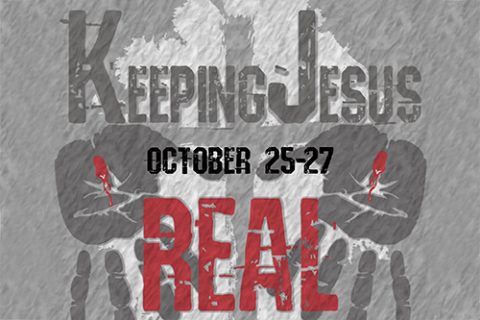 ARK-LA Teen Prayer Conference
Teens in Grades 7 - 12 are Invited! 
On October 25-27, the Arkansas-Louisiana Conference will be hosting the 2019 Teen Prayer Conference at Camp Yorktown Bay.  The costs is $65.  This year's guest speaker is Pastor Keith Gray.  More details and online registration is available at arklaprayerministries.org or by contacting Lanette Bieber.  She can be reached by phone at 479-790-8356 or by email at prayerpowerlab@gmail.com. To view the full flyer about the prayer conference click HERE.
To keep up to date on more news and events at the Gentry Seventh-day Adventist Church, please check the weekly announcements from our bulletin and follow us on Facebook.