May 28 - June 1, 2019
Featured Speakers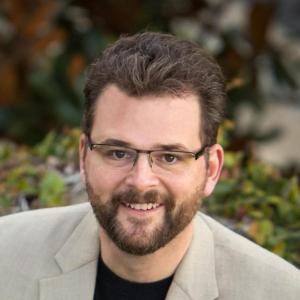 Weekend Speaker
Shawn Boonstra
Voice of Prophecy Director
Pastor Shawn Boonstra is speaker/director for the Voice of Prophecy ministry. His broadcasts, live seminars, and books have been a source of inspiration around the globe, and over the years, his live events have been presented on every continent except Antarctica.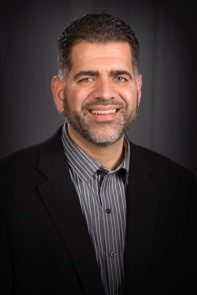 Weekday Speaker
Alex Rodriguez
Director of Evangelism for Voice of Prophecy 
Alex Rodriguez is the Director of Evangelism and Field Services and an Associate Director of the world Bible School for the Voice of Prophecy. An ex-Police Officer and Fireman he now dedicates his time to communicating the word of God.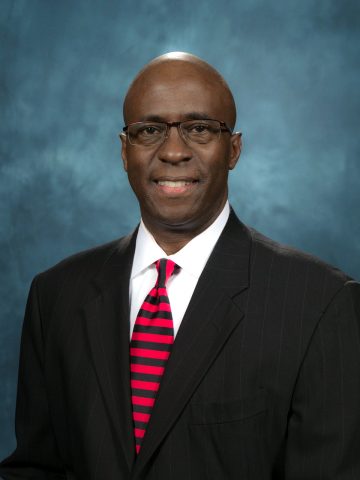 Evening Speaker
James Black
NAD Chaplain/Director for Prayer Ministries
James Black currently serves as NAD staff chaplain, director for Prayer and Reconnect/Retention Ministries. He is the author of 13 books and resources. While he continues to consult and produce youth/young adult resources, his new role grants him the privilege of working with all ministries within the church. He is passionate about engaging the entire church in community prayer evangelism and creating an environment for intergenerational relationships in order to strengthen mission opportunities.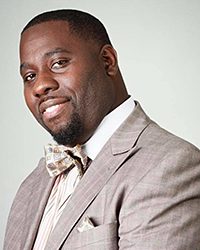 Youth Speaker
Vandeon Griffin
Associate Director of Youth/Young Adult Ministries for the NAD
Pastor Griffin serves as the Associate Youth/Young Adult Director of the North American Division. He has a passion to see people on fire for the Lord, doing what He has called us all to do "be a witness unto all nations and then shall the end come Matt. 24:14."  
To see more information on the Youth/Kids Division, click here.
---
Northwest Arkansas Campmeeting Schedule
ALL MEETINGS WILL BE IN THE GENTRY CHURCH SANCTUARY
Tue.                      
6:45-7:00 p.m.               Song Service and Testimony
7:00 p.m.                       Evening Meeting/ Speaker/James Black
Morning
Wed.-Fri.   
6:45 a.m.                       Morning Devotion /Pastor Gil - Community Room           
7:30-8:15 a.m.              Breakfast  - OAA Cafeteria                                                             
9:30-10:50                    Speaker/Paulet E. Howard  (Wed.)                      
                                                      Helvis Moody (Thur.)
                                                      DeeAnn Bragaw (Fri.)                                                                            
11:00-12:00                 Speaker/Alex Rodriguez                                                            
Afternoon                                                                           
12:10-1:00 p.m.           Lunch/OAA Cafeteria and Youth Center                                                                   
2:00-3:20p.m.              Speaker/DeeAnn Bragaw (Wed.)                        
                                     Paulette Howard (Thur. Fri.)
3:30-4:50 p.m.             Speaker/Helvis Moody (Wed.)                           
                                                  DeeAnn Bragaw  (Thur.)
                                                   Rick Dye (Fri.)
5:00-5:45 p.m.             Supper/OAA Cafeteria and Youth Center                                                                 
6:40-7:00 p.m.             Song Service, Testimony                                
7:00 p.m.                      Evening Meeting                                                
 James Black (Tue.-Thur.)                     
Shawn Boonstra (Fri.,Sat.)                                  
Sabbath
6:45 a.m.                      Morning Devotion - Community Room                                 
7:30-8:00 a.m.             Breakfast
8:30-9:35 a.m.             1st Church Service/ Shawn Boostra                                                                             
9:45-10:30 a.m.           Sabbath School   Rick Dye                                                                                                                                     
10:45-12:15 p.m.         2nd Church service – Shawn Boonstra                                
12:00-1:00 p.m.           Lunch           
2:15-3:30 p.m.             Musical Feature/Ron Woolsey Concert
4:00 p.m.                     Ordination & Teacher Commissioning
                                    Watermelon feed-SWAU          
5:00-5:45 p.m.             Supper/OAA Cafeteria                                                                  
6:30-7:00 p.m.             Musical Concert
7:00 p.m.                      Evening Meeting   Shawn Boonstra    
ABC will be open after each evening meeting
Closed during Sabbath Hours