Mark your Calendars!  Northwest Arkansas Campmeeting is scheduled for June 1-5, 2021.  This is an onsite campmeeting although some of the meetings should be available via live-stream.  The campmeeting runs from Tuesday through Saturday night.#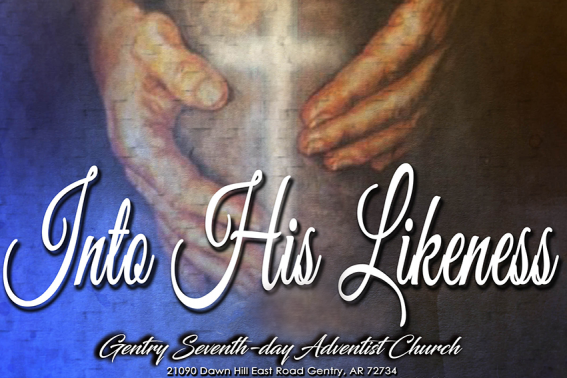 Adult Division Speakers: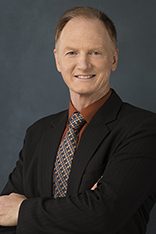 John Bradshaw will be the weekend speaker on Friday and Sabbath.  John Bradshaw is the President of It is Written.  He is a former radio broadcaster, became a Christian as a young adult, and served as an evangelist and church pastor before joining It Is Wriiten in Jan 2011.  He has held more than 100 evangelistic series, sharing God's word on six continents and has filmed It Is Written programs In 30 countries.  Listed below are his sermon topics for this year's NWA Family Campmeeting.
Friday evening service (June 4 at 7 p.m.) - Change Agents
1st service Sabbath morning (June 5 at 8:30 a.m.) - Five Steps to Spiritual Victory
2nd service Sabbath morning (June 5 at 10:45) - Look and live
Sabbath Evening ( June 5 at 7 p.m.) - Into His Likeness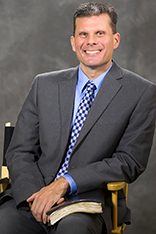 Eric Flickinger will be a weekday speaker during campmeeting.  He is an Associate Speaker for It Is Written and the co-host of Line Upon Line and SALT 365.  He has served as an evangelist and and an evangelism school administrator for nineteen years.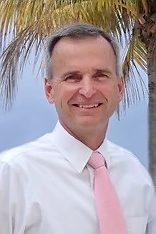 Tim Roosenberg, a former Gentry SDA Church pastor and author of the book Islam and Christianity in Prophecy: a study of Daniel 11, will also be a weekday speaker.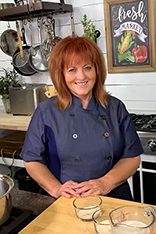 Melody Prettyman-Caviness is a 3ABN Chef and author of the "Simply Yummy" vegetarian cookbook.  She has information that can change your life like never before through nutrition.  She will be speaking through the week.  Listed below are her topics for this year's NWA Family Campmeeting.
Wednesday 9:50 a.m. - Whole Food Plant Based Explained
Wednesday 2:00 p.m. - The Importance of a Healthy Immune System
Thursday 9:50 a.m. - My Go to Kitchen Tools
Thursday 2:00 p.m. - How to Kick the Sugar Habit
Friday 9:50 a.m. - Milk, Egg, and Cheese Substitutions
Friday 2:00 p.m. Open Discussion - Questions and Answers
We are sorry to announce that the King's Heralds had to cancel their commitment for the 2021 NWA Family Campmeeting.  However, we are happy to announce that Tim Parton and Ryan Day will be coming to bless us with music.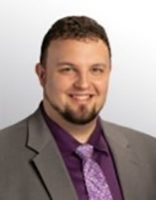 Ryan Day is the Assistant to the General Manager of The Praise Him Music Network at 3ABN. Prior to joining 3ABN, Ryan and his wife, Stephanie, traveled on behalf of Amazing Facts Ministries in full-time Evangelism.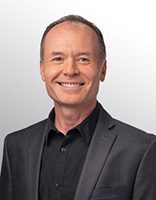 Tim Parton is the general manager of 3ABN Praise Him Music Network, an internet-based channel devoted to glorifying God and edifying Christians through Christian music. His life centers around Christ-focused congregational worship, and for 30 years, Tim has performed as piano-accompanist  and singer.
---
Children's Divisions:
Kindergarten - Ages 4-5 Pathfinder Building
Primary - Grades 1-3 Pathfinder Building
Junior - Grades 4-6 OAA Boys Chapel
Earliteen - Grades 7-8 OAA Girl's Chapel
 
Children's Division Schedule: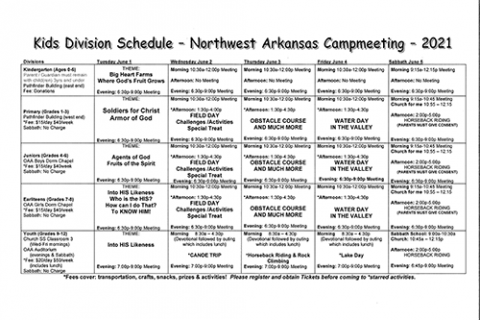 Each Division has morning and evening meetings filled with Bible story time, music, crafts, and games.  CLICK HERE to view the children's division schedule.
Afternoon Activity Fee:
Primary, Juniors, and Earliteens will have a $15.00 per day fee or a $40.00 fee for all three days of activities.

The Youth will have a $20 per day activity fee or a $50.00 fee for all three days.
---
Youth/Young Adults
All high school and college age young adults are invited to a morning devotional (Wednesday - Friday) in Sabbath School Classroom 3 at the Gentry Church followed by full day outings (horses, canoeing, lake).  Evening meetings and Sabbath services will be in the OAA Auditorium featuring Wilfredo Vanegas, SWAU, and much, much, more.
---
Children's Division Leaders: